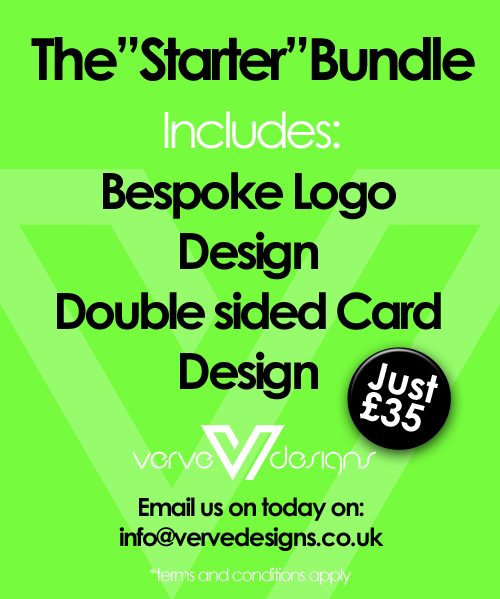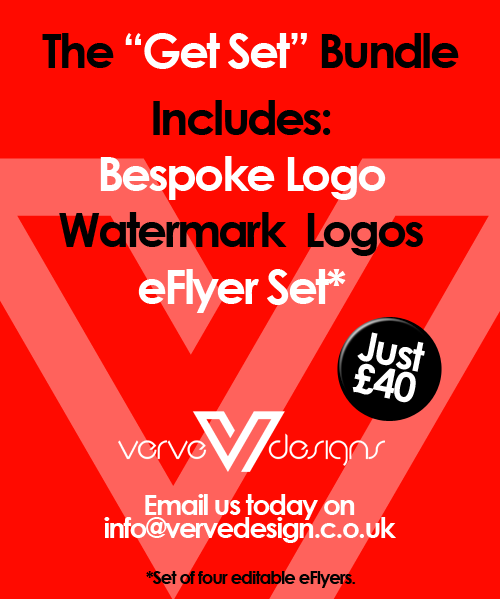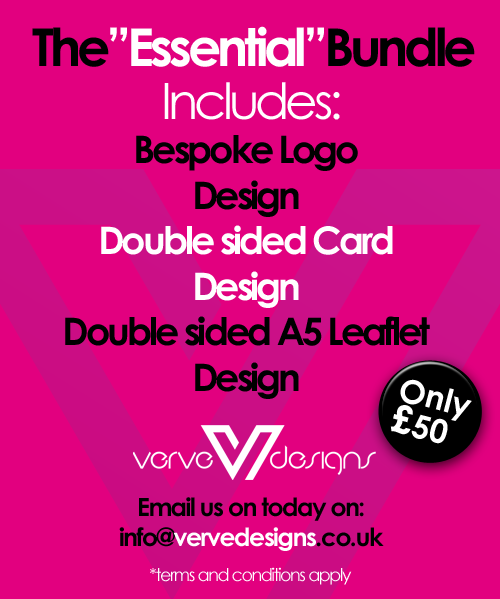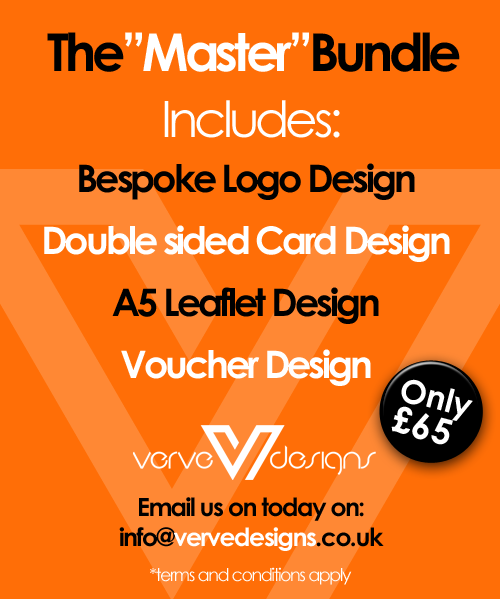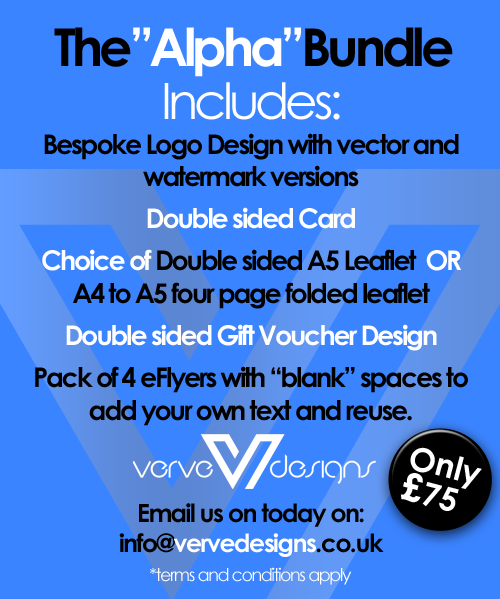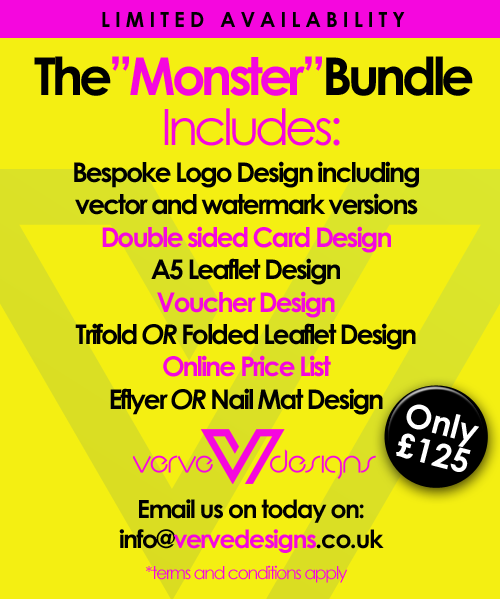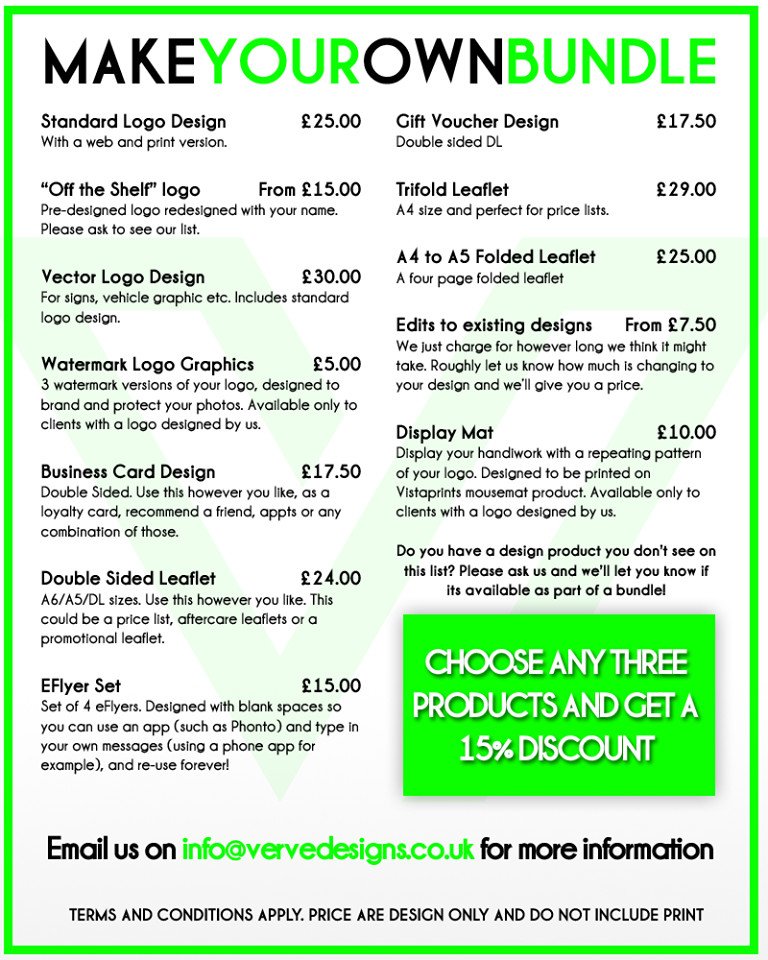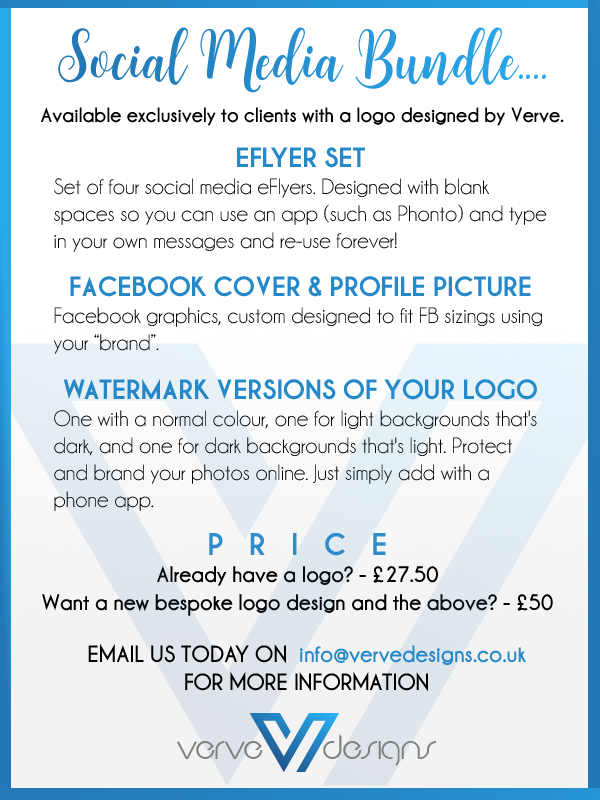 * Terms and conditions apply to all bundles. Please ask for more information
Please note that these prices are DESIGN ONLY and do not include printing.
What is a vector? This is a type of file you will need if you intend to have your logo used as part of a sign or vehicle graphics, or any large scale (larger than leaflets and business cards etc.) printing.
For more information, or to book in email us on info@vervedesigns.co.uk